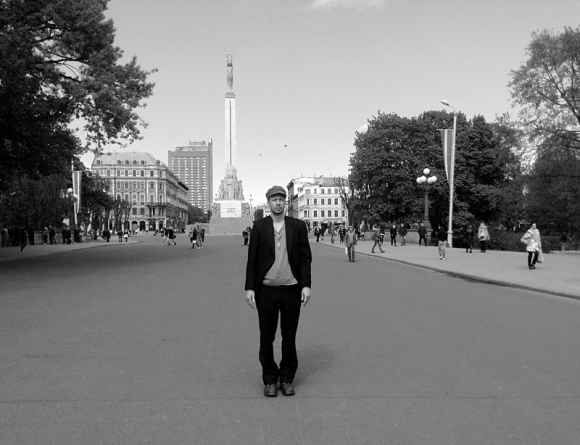 JH Engström to curate Riga Photomonth exhibition
November 5
Riga Photomonth is pleased to announce that Swedish photographer and curator JH Engström will curate the main exhibition of the Riga Photomonth festival that will open on 12 May at the Railway Museum in the Latvian capital.
For the last two years Engström has been the artistic director of Landskrona Photofestival in Sweden and has introduced such well-known photographers as Nan Goldin and Boris Mikhailov in the festival programme. In Riga Photomonth Engström will co-curate an international exhibition that will showcase the work by emerging photographers from the Baltic, Nordic and Post-Soviet countries. This will be the central festival event, accompanied with lectures and educational programme.
JH Engström is known for his unique visual storytelling style, also described as "visual poetry" – eclectic images often created as collages in snapshot aesthetics. JH Engström has published more than a dozen of books and received several prestigious awards including Leica Oskar Barnack Award in 2015. His works have been exhibited in numerous venues all over the world, Rencontres d'Arles, Saatchi Gallery in London and FOAM in Amsterdam to name just a few. This year the New York based Aperture published his monograph titled Tout Va Bien that has been listed as one of the best photobooks of the year.
Riga Photomonth is a bi-annual festival that first took place in 2014, running a challenging programme also in the off-years. The festival aims to turn Riga into an international meeting platform ensuring networking opportunities among Nordic, Baltic and East European photographers. Riga Photomonth is organized by non-profit organizations Riga Photomonth, the ISSP and FK Magazine, as well as other partners in Latvia and internationally.
All news