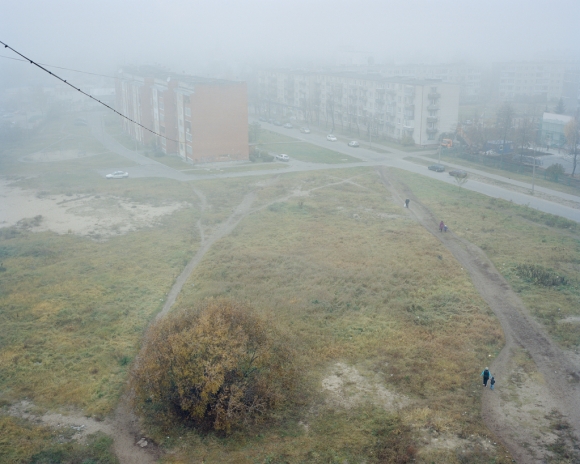 Andrejs Strokins's exhibition at the Month of Photography in Minsk
September 24
The Month of Photography in Minsk will commence on 2 October 2015 in the capital of Belarus. Latvian photographer Andrejs Strokins will also participate with his show People in the Dunes. The exhibition is organized by Riga Photomonth in cooperation with the Embassy of the Republic of Latvia in Belarus and FK Magazine.
Andrejs Strokins (1984) is one of the most well-known young Latvian photographers and his works have been acknowledged in various international photography competitions, for instance, La Quatrieme Image, Photo Annual Awards, LensCulture Emerging Talents. In his project People in the Dunes Strokins examines a borderline between urban environment and wild nature in Riga suburbs Bolderāja and Daugavgrīva. This summer the photographs, installations and objects of the project were also exhibited at the Latvian Museum of Photography. The exhibition in Minsk will run at the contemporary art space Ceh, where nine shows, lectures, workshops and presentations will take place simultaneously. Strokins's exhibition will be open till 31 October.
The Month of Photography in Minsk is running for the second year in a row and it has become one of the most important photo festivals in the region. This year Martin Parr, Rafal Milach, Rimaldas Vikšraitis and other photographers will feature among participants.
All news